What can I put under my dogs fake grass?
For dogs and their owners who need to replace real grass, Udine pet artificial grass is the best solution. If you're tired of common grass problems, such as muddy patches, holes, odors, insects and yellow stains on the grass, our pet friendly artificial grass is a durable, clutter free solution that looks great all year round.
Fake grass for pets is a truly sustainable alternative to real grass, because dogs will play and run on your grass without turning your garden into a mud bath and bringing those muddy claws into the house. Dogs excrete on it and can also be easily cleaned. There are no more dirty footprints on the sofa. Don't lock the dog in when the garden is wet.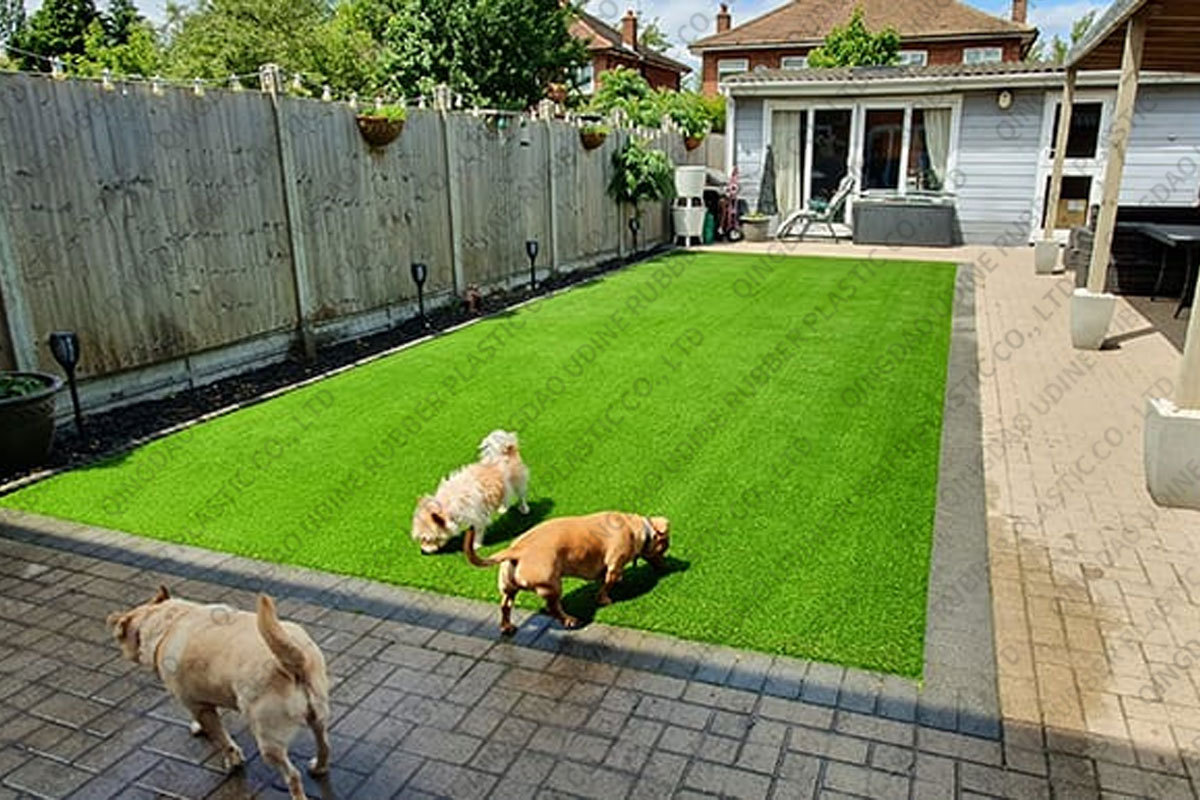 No Mud, No Stains, No Holes

Artificial grass is mud free, which means dogs don't walk through the house with dirty claws or turn your grass into a mud bath. In addition, our artificial grass is not affected by urine and waste, so there will be no odor, discoloration or yellow stains, and the excreta of dogs on it will be very easy to clean up. More importantly, our artificial grass is very strong and durable and will not be dug up, damaged or worn by dogs. No matter what the weather is, your dog can use the grass, and your grass will remain perfect all year round.

Pet-Friendly & Safe for All Dogs

Udine pet grass is very similar to the real grass. Dogs like to play, run, roll and relax on Udine pet grass, just like the real grass, so there is no compromise between the charming garden and the happy hound. Udine pet grass is an ideal choice for animals because it is non-toxic and does not need toxic chemicals such as fertilizers and pesticides to keep it green, making it more suitable for pets than real grass. Udine pet grass is specially built and tested for dogs, so you can rest assured that your garden is a safe and warm environment for human best friends.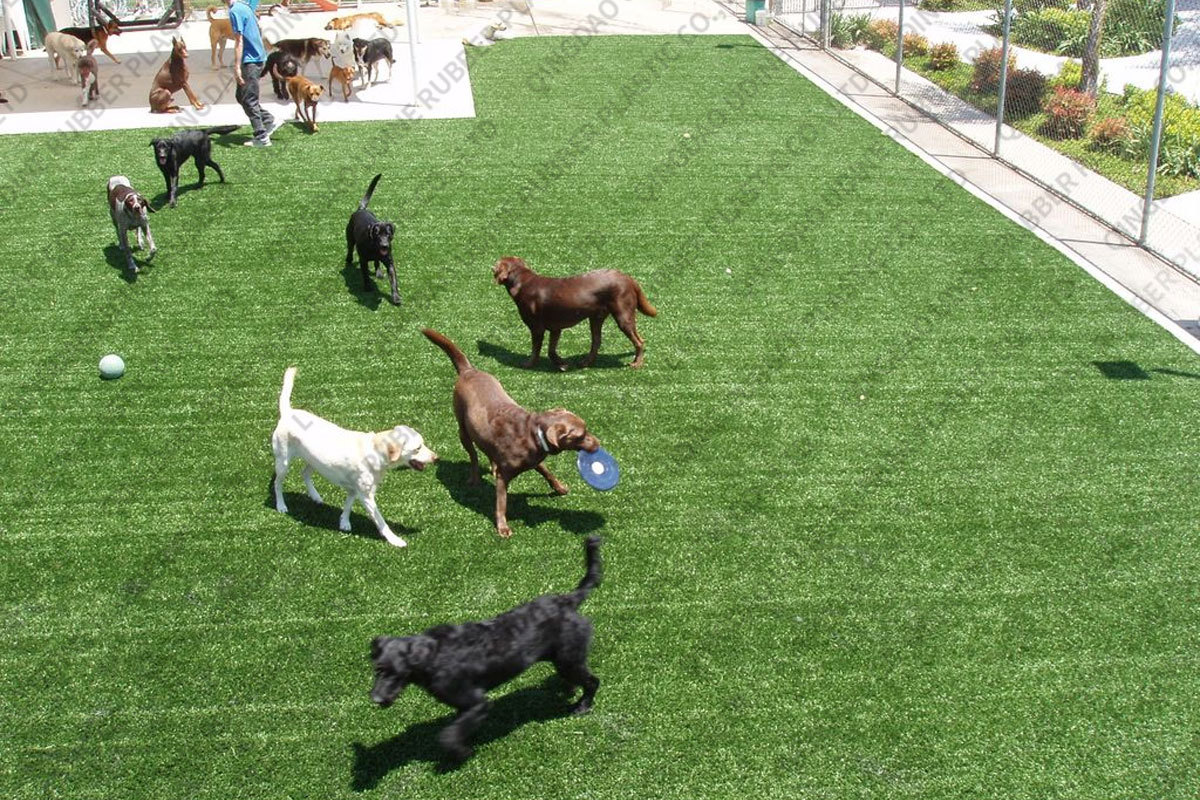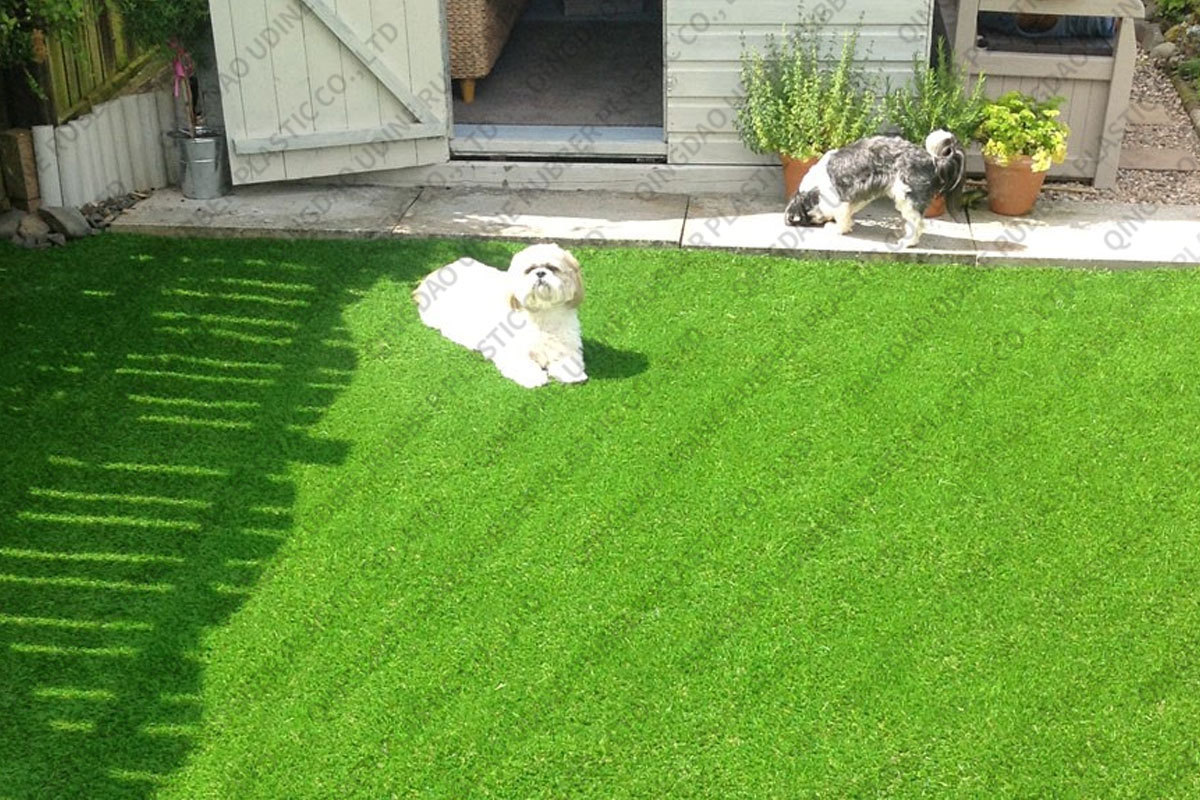 Low Maintenance & Mess-Free
Maintaining a lush green grass is a challenge for dog owners. Udine pet grass is the perfect solution because it looks great and doesn't need to be trimmed, watered, fed or re mowed from the natural grass. In addition, our pet grass cleaning can be very clean only by washing with water. At the same time, our grass has self-cleaning and air purification technology, which will not produce pet odor and greatly reduce the emergence of insects. Less maintenance means more time to enjoy the grass with furry friends.