How to install artificial turf on soil surface?
Artificial grass has become a popular choice for outdoor landscaping, whether you're looking for a low-maintenance solution for your backyard or looking to add some green space to your balcony or roof terrace. It's generally easy to install, making it an accessible option for many, although it can be time-consuming depending on the size you want to cover. You can install artificial grass on almost any surface, but if you're looking for tips on how to install artificial grass on dirt, you've come to the right place.
We've highlighted some tips and tricks for installing artificial grass on dirt to help make the process as smooth as possible.
Installing Artificial Grass on Dirt: Preparing the Area

If you're installing artificial turf over dirt, you'll start by preparing the area first. This includes removing the top three to four inches of soil to make room for the new base. Once this is done and the area is free of any weeds or other vegetation, you will need to plan for drainage. If the soil in your yard is already well drained, then you shouldn't do much. However, if your soil does not drain well, then you must install a drainage system before proceeding. The final step in preparing the area is to install a waterproof barrier and optional weed barrier. This will help protect the area from any nuisance weeds and will help prevent artificial grass from collapsing or separating.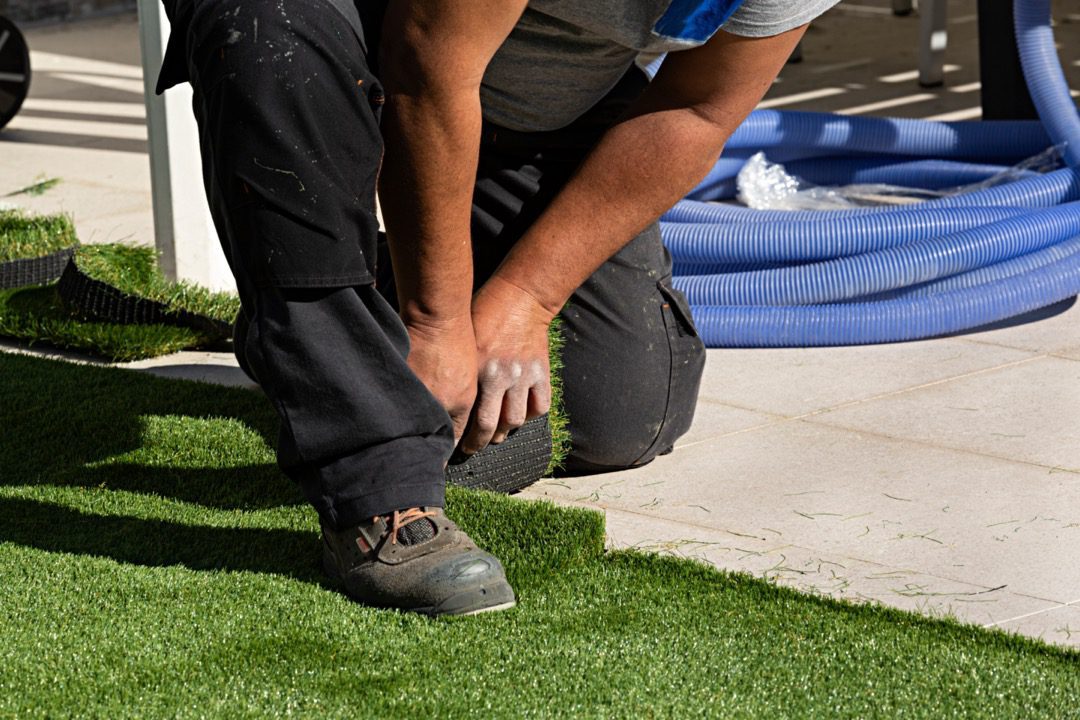 After preparing the space for the artificial grass, the next step in the installation process is to install the base. Usually finely divided rock or gravel is used, but rubber shock pads and self-leveling compounds can also be used. Fill your area with three to four inches of base material to aid drainage and help prevent artificial grass from collapsing. Make sure to take the time to level and compact the base to ensure proper drainage. It's also a good idea to lay the artificial grass aside, so it has a chance to regain its shape after being shipped in rolls. This way, once your base is done, it's ready to install.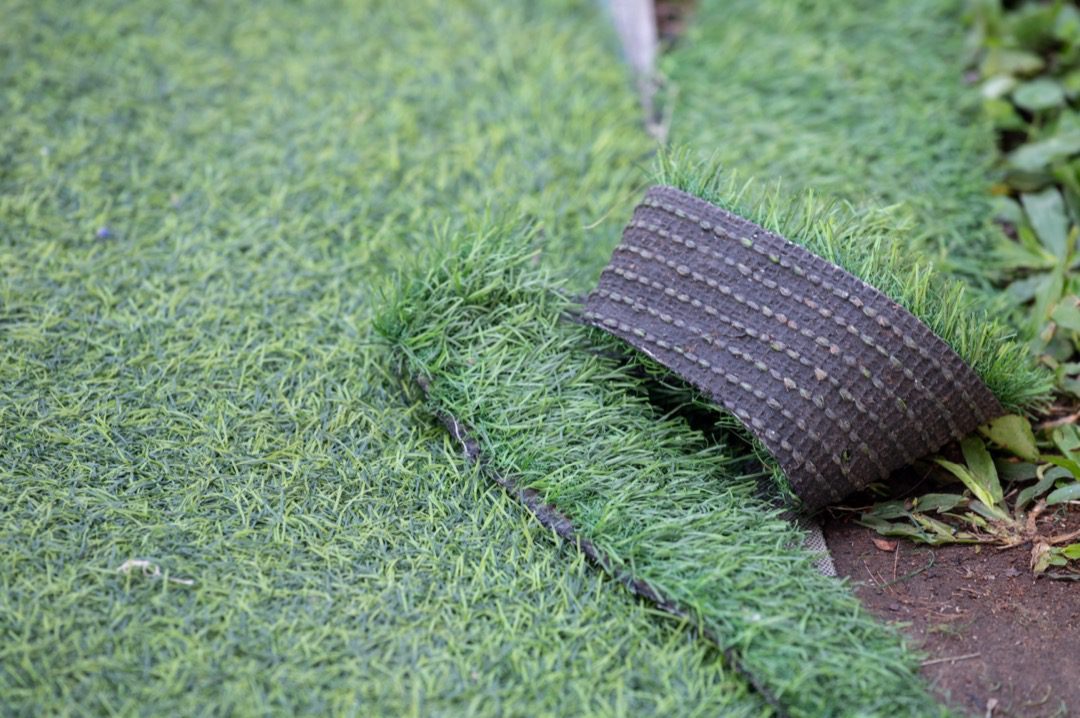 The final step in the installation process is laying your artificial grass. With some help, place each strip of sod on the prepared base, being careful not to drag the sod over it. Remember to make sure the blades of grass are all pointing in the same direction for a more natural look. Next, you need to cut the sod to fit the size and shape of the area. After placing the artificial grass, the next step is to attach the edges. This is usually done using adhesive, sealing tape or stakes or nails. You'll do this by securing the edges of the artificial grass around the border. The final steps in installing artificial grass over dirt include adding infill, which will help the bristles stand up and help weigh the sod and water the lawn to ensure the infill is properly placed.
Whether you're looking to add a pop of color to an otherwise dull space or opt for low-maintenance landscaping, artificial grass is a great choice!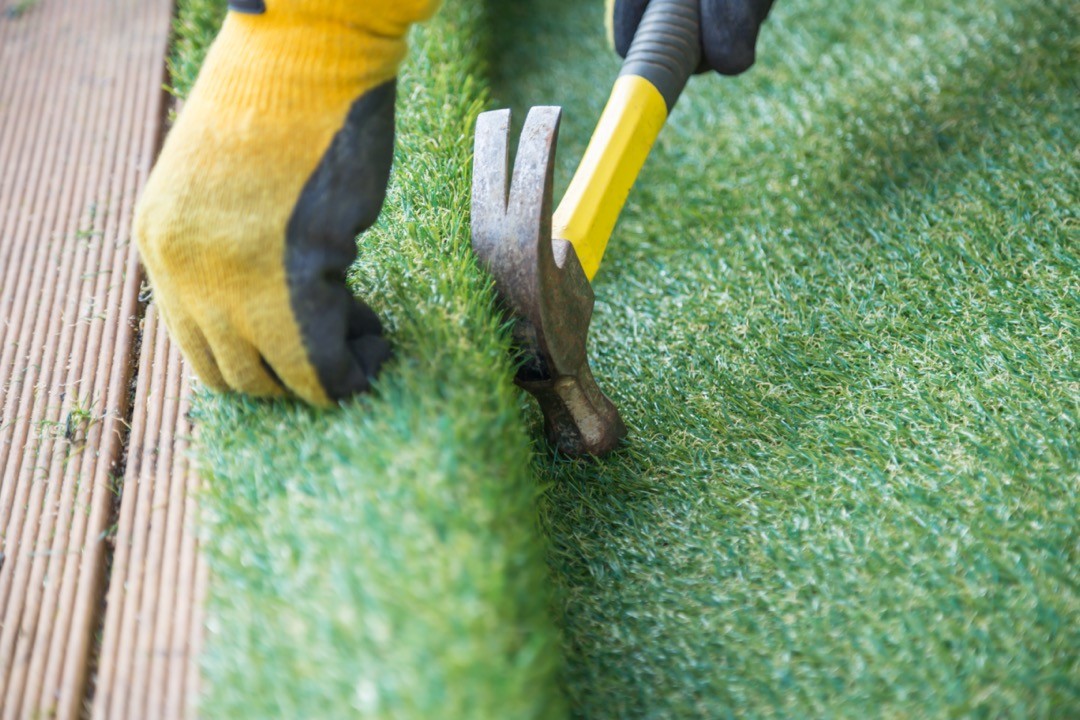 Are you looking for the best artificial grass?

Are you looking for the best artificial grass for your garden? UDINE GRASS is committed to providing the highest performing artificial grass for home sports fields and more. As one of the world's leading suppliers, our grasses are specially developed through years of research and innovation.
Our UDINE artificial grass stands out from the crowd, ensuring you can enjoy the best solution for your tennis court. You can
contact us
and
get a free sample
, we guarantee a quality solution to ensure players can play their best games, and you won't have to deal with lengthy and expensive maintenance schedules!