The Development and Brief History of Artificial Grass
When people talk about the history of artificial grass, the first thing that comes to mind is the Houston Planetarium and artificial turf. However, many were surprised to learn that this was not the beginning of the history of fake grass. Instead, this revolutionary product was the result of a collaborative effort of several businesses that began in the 1950s.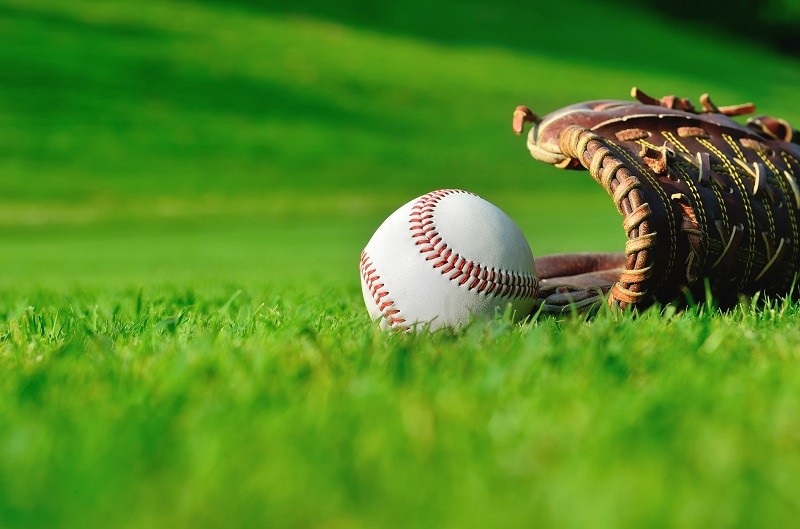 The origins that paved the way for the creation of artificial turf began with the Ford Foundation. The foundation is conducting research on how to get young people more involved in physical activity in major cities across the country.
In the late 1950s, Chemstrand, part of the Monsanto Industries company, was working on a new synthetic carpet fiber. This new carpet is in development as a result of a partnership with the Ford Foundation and the creation of ideal playing fields for schools in major cities.
It wasn't until the early 1960s that new synthetic carpet fibers made progress. Chemstrand's creative products team was tasked with creating a new play field for the school, which they named 'Chemgrass'
After initial testing of the new nylon-based chemical grass to see how it would stand up to the environment, fire and general "wear and tear", they are ready to begin testing in schools. In 1964, Chemstrand was licensed by the Moses Brown School in Providence, becoming the first school to experiment with chemical grass.
Other schools quickly wanted to try this fake grass in their schools because it was a perfect solution that was difficult to grow and maintain.
As news of Chemgrass spread, one man came to attention: Judge Roy Hofheinz. Judge Hoffheinz built the Houston Coliseum, an enclosed stadium for the Houston Astros and Houston Oil.
Initially, transparent panels were installed on the top of the stadium to allow sunlight in, allowing the grass used in the pitch to grow. However, the panels make it difficult for baseball players to see the ball in the air. So the panels were painted and the grass died quickly.
Without any grass, the ground was painted green, but that didn't last long. Judge Hoffheinz wanted a solution, and Camglass was the answer. Chemgrass was installed at the Astrodome in partnership with Monsanto Industries.
Part of the deal with Monsanto is that the new artificial grass will be renamed "Astroturf" because Astrodome is the first major sports field to have chemical grass installed.
In 1966, on the opening day of the Astros baseball game, the newly installed Astroturf started the season. That fall, the Oilers came to the field, becoming the first NFL team to play on artificial turf.
A year later, in 1967, Indiana State University installed artificial turf in its outdoor stadium. The school became the first outdoor stadium to use artificial turf. That same year, Monsanto patented Astrotuff.
It didn't take long for other major stadiums to want to install artificial turf. It offers many benefits, namely low maintenance costs.
In the 1970s, artificial turf in stadiums of all sizes continued to be promoted. Public and private schools, colleges, universities and community arenas are turning to Revolutionary Grass.
The 1970s was also a period of change when artificial grass entered the second generation. A new chemical is being developed, namely polypropylene. This plastic-based chemical is considered an ideal synthetic material for artificial turf.
After a lot of trial and error, it finally worked out. New lawns look more realistic than artificial turf. The blades of grass can be spaced further apart, which allows the second generation of artificial turf grass to mimic the movement of natural blades of grass.
Polypropylene artificial turf also uses sand as filler. Therefore, artificial turf provides better traction and the foothold needed for movement. Another benefit of this generation of artificial turf is that it can be made in different colors, not just green!
In addition to baseball and football, other sports are beginning to install artificial turf in various indoor and outdoor stadiums, including tennis, hockey and lacrosse.
The late 1970s and 1980s saw the first use of artificial grass in homes. People who live in areas where grass is difficult to grow due to heat and watering restrictions have replaced natural lawns with artificial grass rolls.
Not only do they have a largely maintenance-free yard, but they are green all year round, even if the lawn still looks fake.
Just like the 1970s, the 1990s were also a period of change for artificial turf, and artificial turf entered its third generation. In the early 1990s, another plastic-based chemical discovered in the 1930s was being tested. It's called polyethylene. The new material is thought to be the perfect replacement for polypropylene.
Another change that occurred in the 1990s was the development of a new type of vegetable yarn made from dead natural grass fibers. Through experiments, it was found that artificial grass blades can be made longer. Polyethylene can also be spun like yarn and then sewn to the backing with vegetable yarn.
As a result, fake grass not only looks almost real, it also feels more natural. Plus, polyethylene is UV resistant, so it won't fade.
In the mid-1990s, granular rubber came out. This material can be used as a filler in place of sand. Turfgrass is softer by using granular rubber. In addition, granulated rubber is easily made by recycling old tires and other rubber materials, making artificial turf more environmentally friendly.
As the 1990s progressed, there was a new appreciation for the many uses of artificial turf. Artificial turf is perfect for any sport, including football and golf greens. It also allows installation in public parks, public sports fields, etc.
Further development of artificial grass allowed unique types to be created. Some turf is perfect for use in water parks. The other is designed for pets.
One change in the industry that started in the 2000s and is still happening today is the installation of artificial turf in homes. Environmentally conscious individuals can get a lush green lawn without the additional expense of maintaining natural grass.
Plus, homeowners don't have to worry about using gas, oil, fertilizers, and other things that are bad for the environment. Plus, they can use less water because they no longer need to water the lawn to keep it green during the hot summer months.
Best of all, homes with artificial turf also stay green in the fall and winter. Imagine having only a lush lawn in your apartment in the middle of winter!
Another change that occurred in the 2000s and beyond was the commercial use of fake turf. It is no longer just installed for landscaping and sporting purposes. Commercial businesses are using artificial grass rolls to create "green spaces" in office buildings. They can install it on outdoor patios, roofs and other such locations.
With the development of artificial grass over the decades, it now looks and feels like natural grass. Many people find it difficult to differentiate between natural and artificial turf. With the environmental protection and long-term maintenance cost savings brought by the installation of artificial turf, more and more people and businesses are turning to it.
Are you looking for the best artificial grass?

Are you looking for the best artificial grass for your garden? UDINE GRASS is committed to providing the highest performing artificial grass for home sports fields and more. As one of the world's leading suppliers, our grasses are specially developed through years of research and innovation.
Our UDINE artificial grass stands out from the crowd, ensuring you can enjoy the best solution for your tennis court. You can
contact us
and
get a free sample
, we guarantee a quality solution to ensure players can play their best games, and you won't have to deal with lengthy and expensive maintenance schedules!