Production and characteristics of artificial grass for football
Artificial grass is the preferred material for football turf. Because of its long vitality and service life, it is the most important material for outdoor and indoor football fields and landscapes. It is produced through arduous production process and meticulous workmanship at the same time. The production of football turf includes a process that requires professional knowledge, which requires the completion of some special points and conditions. In order to make professional football turf beautiful and practical, the production process of artificial sports turf must also be meticulous.
What are the quality factors of the best artificial football turf?


The artificial football turf is basically woven on a special carpet with special yarn. It looks like real grass. It is not affected by seasonal conditions. It remains green and is easier to maintain than real grass. The installation of artificial football lawn provides different functions according to its use purpose, and is used for sports, landscaping and other purposes. Artificial sports turf devices were first used in Britain at the end of the 19th century. With the development of technology, they are self-renewal and obtain extremely realistic appearance.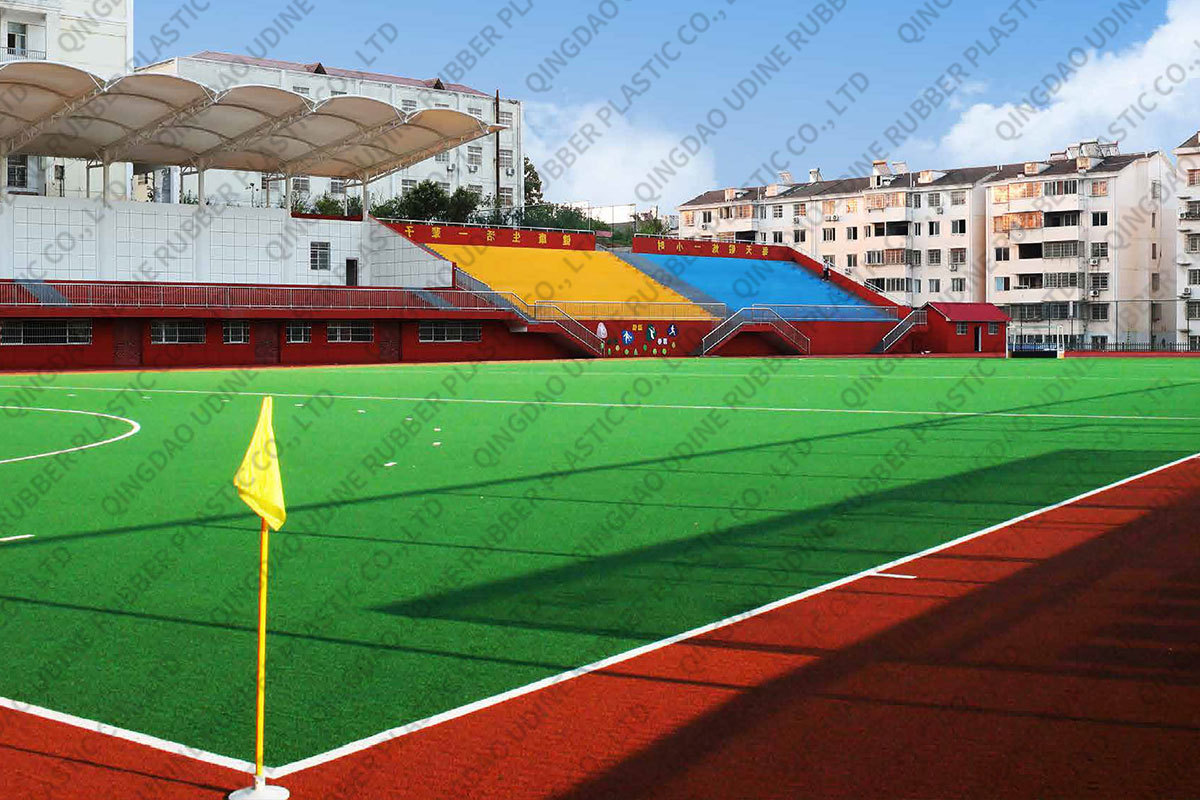 Tassel carpets made by a special machine called tufting are called artificial grass. Artificial grass is made of synthetic materials and specially designed. It is woven from green yarn. Artificial grass woven by automatic machine has different pile lengths. Synthetic turf is made from two different yarn models, called monfimalent and fabric, which can comfortably produce 5mm to 70mm. Artificial turf football field installation provides a powerful alternative. It is similar to natural grass and easier to maintain than natural grass. It is not only applicable to carpet courts, but also applicable to many fields, especially landscaping. The raw material for the production of artificial turf is oil, which provides the opportunity to use for many years without losing anything in its structure due to regular maintenance.
How to install artificial turf soccer field ?
The construction of beautiful, practical and striking artificial turf is based on multiple stages. You need to take care of the company you work with. Udine industrial grass has been exporting a large number of products to Egypt, Morocco, Serbia, Algeria, Britain, Italy, Portugal and many other countries. Basically, the synthetic turf model of Udine artistic grass is woven with synthetic green fiber or monofilament yarn on a special base cloth and cut into a certain pile length. The types of weaving yarn used for producing artificial turf are divided into monofilament and fibril. Fibrillated thread is a standard synthetic thread, which is more convenient and can be used for many years. On the other hand, monofilament yarn is a new generation of yarn, and there are also vertebrate models. They provide a more realistic and vivid appearance. Professional artificial turf installation stages can be listed as follows;
The straw yarn is carefully woven into the required length and thickness range in the tufting machine, which is different from the ordinary carpet loom. After the grass is removed from the tufting machine and in its original form, it is transferred to the latex coating unit. Latex material is the name of a liquid obtained by a special method from the trunk of rubber trees growing in tropical areas. By using a special method to turn this liquid into a block, an extremely flexible and durable material can be produced. When it comes out of the oven, the artificial turf can now be used. During this period, the production of artificial turf was completed. After the necessary finishing and maintenance, it can be laid on the area to be used as desired.

What are the general characteristics of selling football turf?

Compared with natural grass, artificial grass is very durable and high-performance grass. Whether used for landscaping or various sports fields, they can easily provide the expected quality according to the area of use. At the same time, due to their beautiful appearance, they can always create a beautiful appearance regardless of seasonal conditions. They are suitable for many areas, such as slow track, hotel, park, cafeteria, carpet course, tennis course, golf course, children's playground.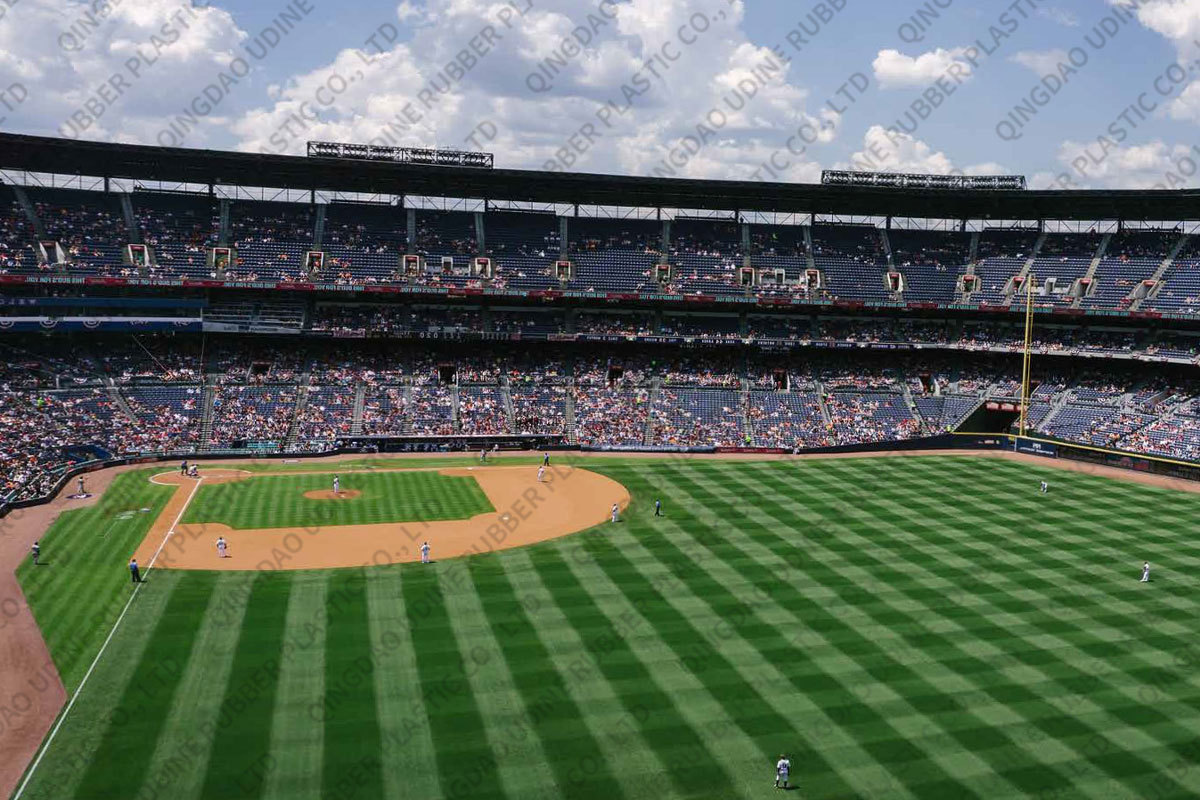 By regularly maintaining the artificial football turf, you can always get a vibrant green look. In terms of installation cost of artificial turf football field, synthetic grass is durable and economical; As artificial grasses are made of durable materials, they can be used for a long time after the turf is installed on the site. Through proper maintenance, the artificial turf can maintain the quality of the first day for many years. As expected for natural lawns, there is no such time definition.

It does not need fertilization, mowing, irrigation and other maintenance, and has great advantages in the installation cost of artificial football turf. This type of maintenance is the most difficult part of a natural lawn. However, with artificial turf, you do not need to carry out such maintenance, and you can estimate the more affordable cost of football turf. The stack length of false grass can be arranged within the required range of the most suitable use area. In this way, you can have the most accurate view of the required grass length.

Why should you choose Udine garss?
When you choose Udine grades, you will work with a company with a good quality record and more than 20 years of manufacturing innovation. We are proud to support the quality control of every grass product.
Although our products are not the cheapest in the market, they have exceeded your expectations in all aspects. We are one of the largest wholesalers of artificial turf in the market. For more information, please CONTACT US to arrange an appointment.