What are the advantages of artificial grass?
As one of the excellent artificial turf suppliers, we will introduce the advantages and disadvantages of synthetic turf to you so that you can make the right decision.
Synthetic turf has many advantages. First of all, it is very durable. It can withstand wear, weather and will not dry. Second, it can resist pests, especially if there are mosquitoes or other insects in your yard. If you use artificial lawn, the emergence of these insects will be greatly reduced. Third, it won't fade or flatten unless you put heavy objects on it. It's very suitable for use all year round. It will provide you with the perfect appearance of green grass. Fourth, it doesn't need any watering, and it's harder than real grass. Artificial grass won't change color and is UV resistant. It won't be damaged for at least five years, but it still depends on the use on it. Some turf can be recycled at the end of its service life, so please pay attention to these varieties and choose varieties that can be reused and recycled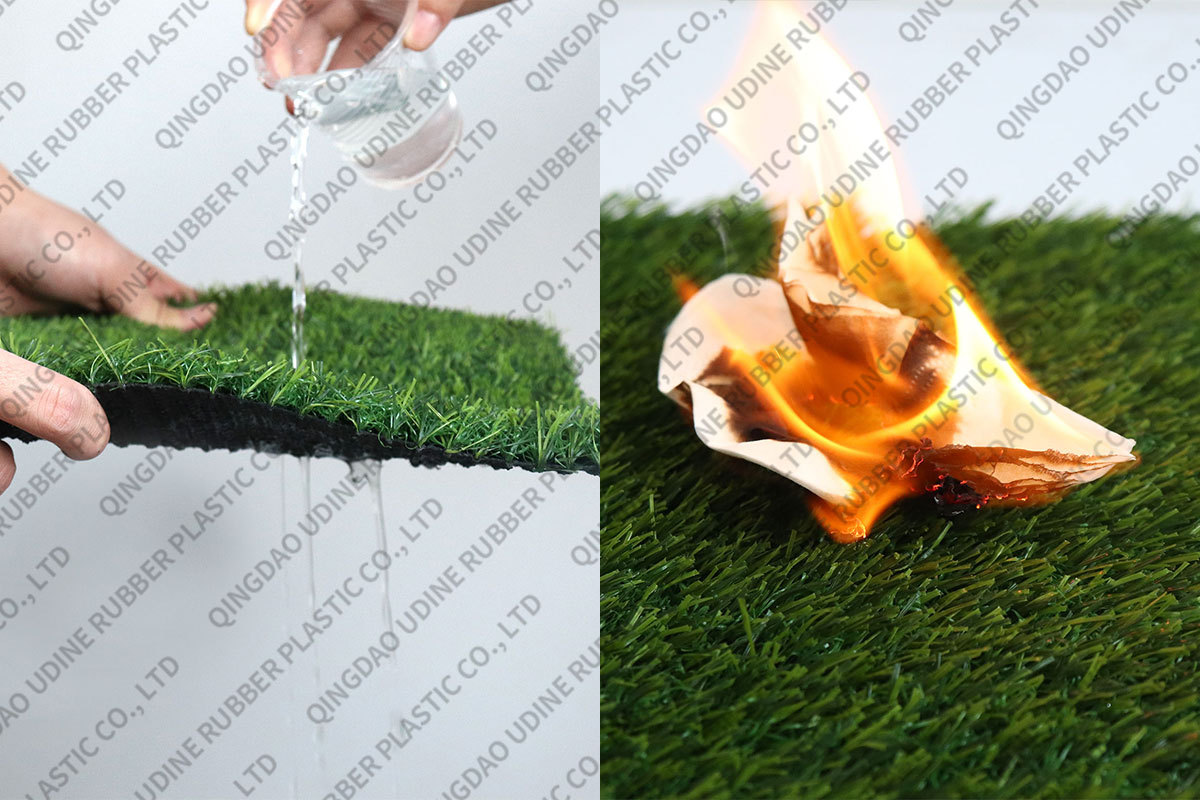 Of course, there is a certain gap between synthetic turf and real turf.
If you live in an area prone to drought, all you have to do is wash it clean. Synthetic turf has more heat than natural grass. Therefore, it will become hotter in direct sunlight because it is plastic and hotter than concrete or pavement,. Artificial grass won't catch fire, but if something like hot charcoal falls on it, it will melt. It's the lowest quality grass that can be recycled in the ocean, so it's probably not the lowest quality grass that can be recycled in the end.
Qingdao Udine Rubber & Plastic Co., Ltd. as one of the professional artificial grass manufacturers in China, located in Jiaozhou, Qingdao, China, we produce our own synthetic grass and sell directly to the public and traders, and can supply all kinds of artificial grass you need .