Is it a good idea to put artificial grass in backyard?
If you use natural lawn in your yard, you need to spend a lot of time and money on taking care of your lawn. You may see a lot of dead patch areas. We know that you want a beautiful, lush and green landscape, so it can bring a more warm feeling to your home, so I think artificial lawn may be a good choice for families.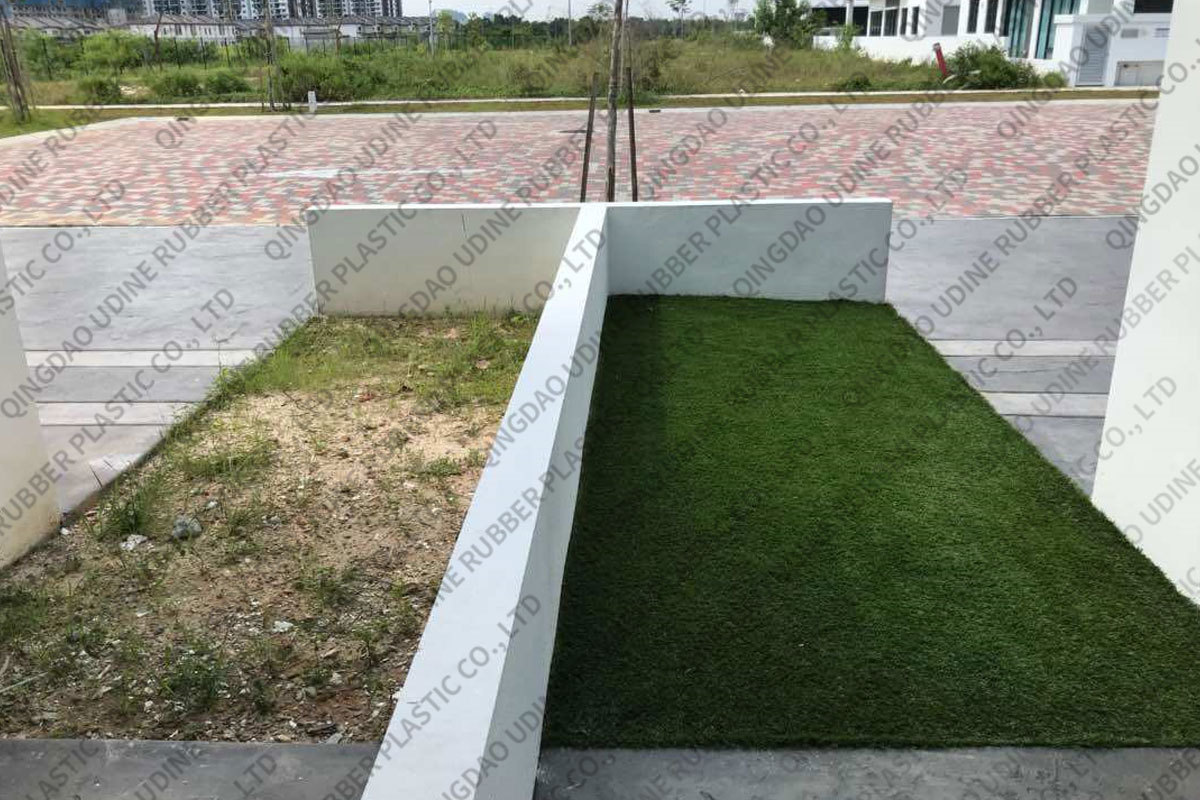 The three most common synthetic turf materials on the market are nylon, polyethylene and polypropylene. Nylon is the strongest artificial grass. It is very hard and is usually most commonly used in
putting green
. PE(polyethylene) is the most common. It is often used as the
landscape lawn
for yard and landscaping. It has many textures and colors. PE is the only type suitable for the actual purchase of family courtyard, because it is softer and has more textures and colors. Finally, it is the cheapest PP(polypropylene), the most durable synthetic turf type on the market. PP is most common in the large rolls you will find in the hardware store. It is not suitable for beautifying the environment. Of course, we do not recommend you to decorate your yard with this kind of lawn.
In our opinion, the artificial lawn made of polyethylene is really the best choice for decorating the garden.