How many accessories are needed to install artificial grass?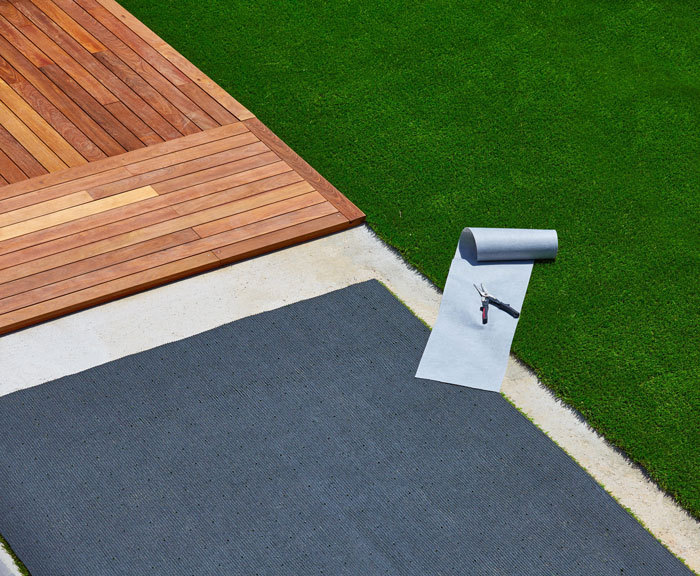 Anyone who has purchased artificial grass for their property knows that it is an investment that requires proper equipment. It's a low-maintenance solution that doesn't require weekly mowing and watering like a real lawn, but it's important to make sure your artificial turf comes with extra features to keep it looking and feeling its best.
Here, the UDINE GRASS team will delve into the list of artificial turf accessories any owner should have in their arsenal, such as adhesives, seam tape, and more. Some of these are critical to ensuring a smooth installation, while others will come in handy in the weeks, months and years after laying.
When artificial grass is laid in the garden (or wherever it is being installed), jointing tape (sometimes called joining tape) is necessary for the installation. Jointing tape is laid under the turf where the seams of two rolls meet. This is to make sure that the rolls of artificial grass flow neatly together and don't ruin the aesthetics of the lawn. Without jointing tape, there is a risk that seams will be visible, taking away from the natural appearance that even the highest quality synthetic grass offers.
This can be a vital accessory that is easily missed by DIY fitters. There is little more annoying than thinking you have done a job well done, only to find mismatched joins that simply look messy. As well as from an aesthetic point of view, having mismatch seams that are not joined together is a safety hazard, with the potential for trips and falls. Our installation team will always ensure that every artificial lawn we fit is installed to the highest quality before the completion of the project.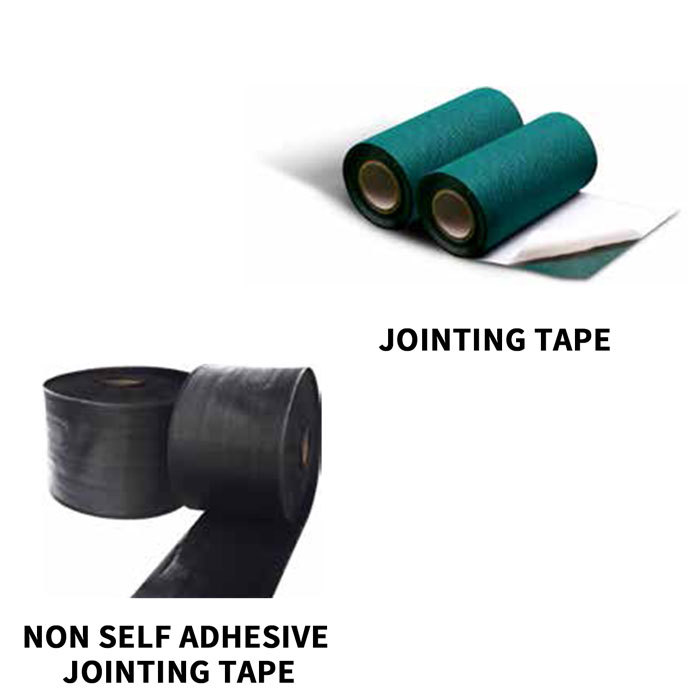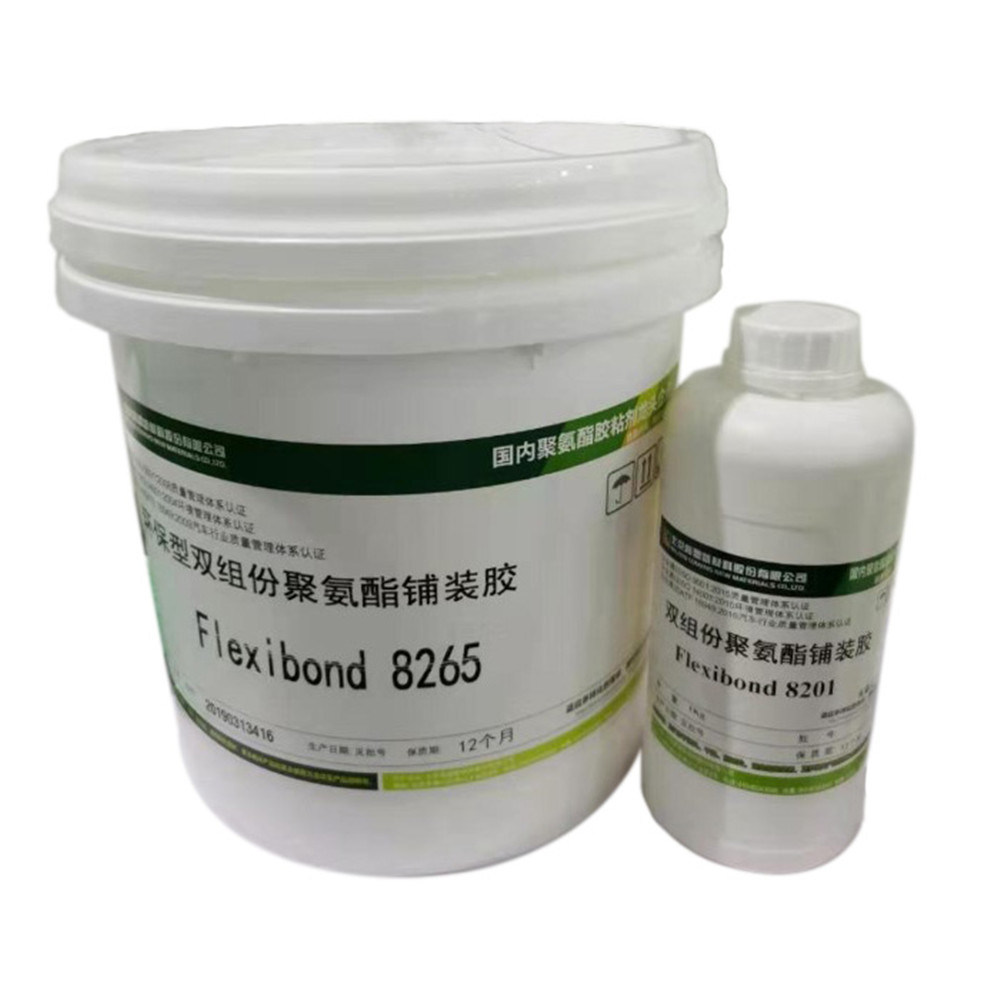 As with joint tape, the adhesive is just as important. The adhesive is used with artificial grass seam tape to create a smooth seam that will last for years. Using an incorrect, low-quality adhesive can compromise the overall quality of your new artificial turf, possibly causing seams to come off the tape.
When in use, the person responsible for the installation must ensure that the two rolls of artificial grass flow in the same direction before being installed. Once the adhesive dries, it can be problematic to remove the fake grass from the tape and reapply without damaging the material. When it comes to artificial turf, precision is key if you want to achieve the best results.
Another extra feature worth incorporating into the installation is a geotextile weed membrane, which will help stop annoying weeds from piercing through artificial surfaces. While the presence of the subbase and artificial turf itself certainly won't do any good to the underlying weeds, it's not the ultimate solution to nuisance growth. That's why we highly recommend weed film to everyone to ensure their low maintenance lawn stays put and you don't have to spend hours and money spraying herbicides to keep your garden in top shape.
The weed membrane sits beneath the artificial grass surface on the ground being laid and acts as a barrier against unwanted growth. In addition to preventing unsightly weeds from piercing the artificial turf, the membrane retains excellent drainage properties, and during wet and cold months it will allow for effective removal by heavy rain, reducing the risk of water standing on the lawn.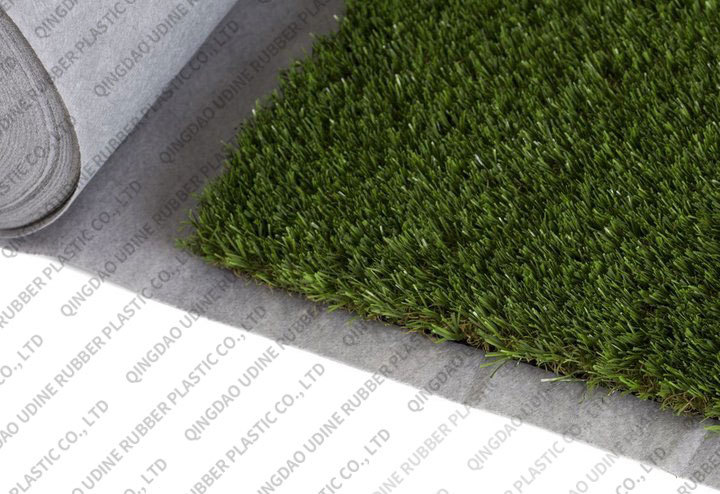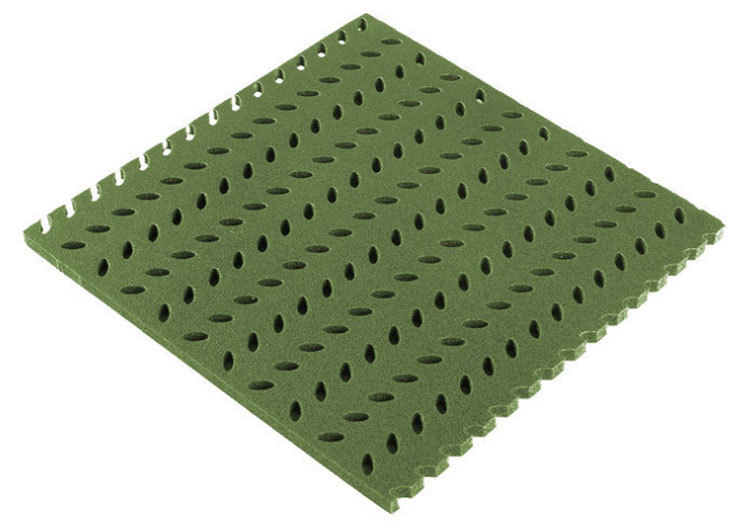 Shock pads are useful in environments where artificial grass is installed where children may play on the ground, such as children living in gardens in homes and playgrounds. This provides extra protection against falls, and as any parent or guardian knows all too well, falls are often unavoidable. If there is no shock pad installed under the artificial turf, there will be a real soft feeling when walking on a real field or lawn, then the chance of injury will increase.

It is likely that if your property has/had a real grass lawn, you will already have a hosepipe that was used to water the grass area. If you do not have one, then consider investing in a hosepipe as this will help to clean your synthetic turf – especially if you have any pets that are likely to do their business on it.
You won't have to constantly water your artificial lawn in the same way as you would with real grass; having a hosepipe to hand will help on the occasions where cleaning up after animals and/or any spillages is needed. The last thing you want are smelly odours ruining your pristine lawn.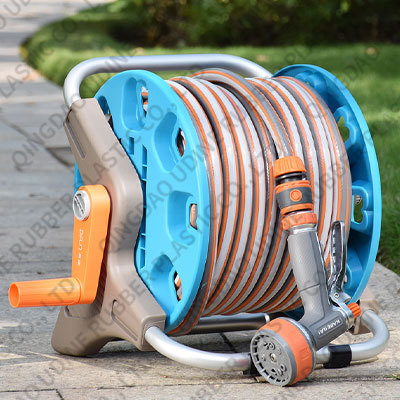 Broom, Brush or Plastic Rake

The final key accessory for any perfect artificial turf is a broom, brush or plastic rake. These are the best tools for lifting artificial grass stacks after artificial grass has been used. It is best to brush the lawn in the direction of laying for the best results with minimal effort. A broom is also a quick, easy way to remove debris from your lawn and to lift up trash piles. If you have a lot of leaves around your lawn, a leaf blower can also be a great investment for you!
Artificial grass Silica Sand and Rubber granules needed suggestion

Pile Height

Gauge rate

Sand Size

Sand

Rubber granules

Dosage kg/m²

10

3/16

60-80

5

/

5

19

3/8

40-60

13

/

13

25

13

3

18

32

16

5

22

40

3/4

20-40

20

6

26

3/8

40-60

18

5

50

3/4

20-40

25

7

30

3/8

40-60

23

6

55/60

3/4

20-40

30

8

35

55 with root

3/8

40-60

20

11

35

64 with root

3/8

40-60

30

11

40
Get in Touch with Artificial Lawn Company

If you would like more information on the best accessories we recommend for your artificial turf, or if you are interested in investing in artificial turf, please
contact us
today.
We will get you a fast  FREE QUOTE  and schedule your job on the day and time that works best for you.